A creative at heart, Nonthu, took the plunge to follow her artistic passions in 2018.  Shuffling her work life as a domestic cleaner to work weekends, she took a 3month course at Learn to Earn, same as Nontembe did...It was through Learn to Earn, that I was introduced to Nonthu to consider for training in beading at SOUL Design in early 2019.
Also originally from the Eastern Cape, Nonthu moved  to Cape Town when she was 10 years old with her mother after her parents separated.  Nonthu has a beautiful, warm energy and often welcomes guests to our studio with her big smile.  Her main focus is beadwork, in particular, creating beautiful Juju Bracelets for our collections.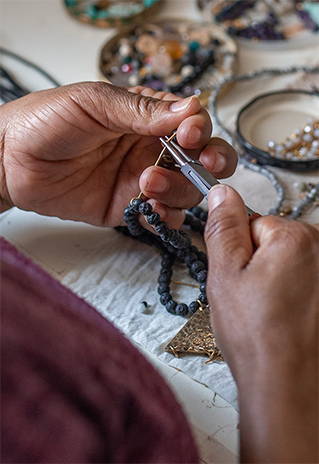 For me, work now has a purpose. I'm just happy to be here.
— Nonthu